Cecilia Duarte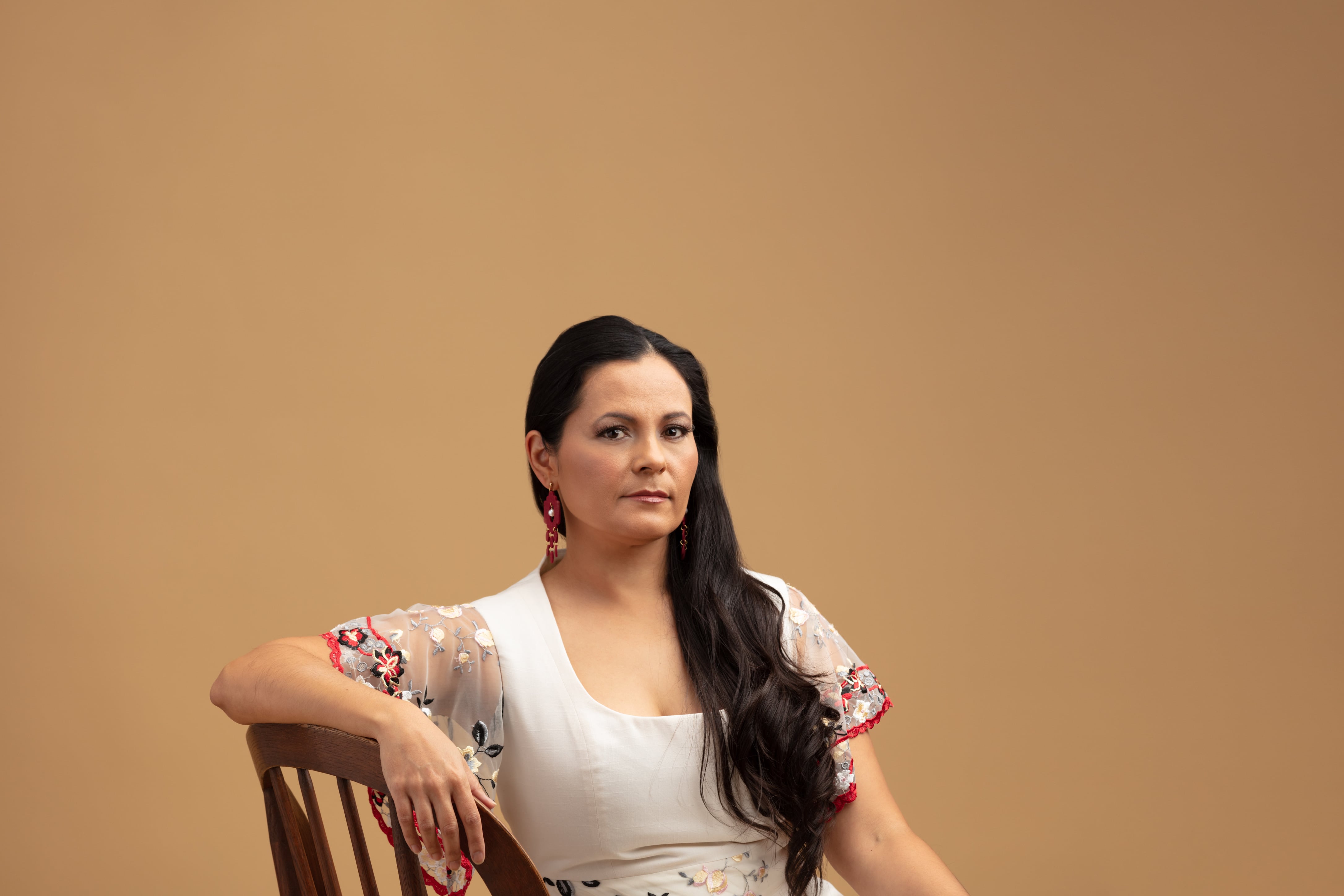 Recordings
A soloist in the Grammy Winner album Duruflé: The Complete Choral Works, Cecilia has been praised by The New York Times as "A creamy voiced mezzo-soprano."
​
Born in Chihuahua, Mexico, Cecilia is a versatile singer that has performed around the world singing a variety of music styles, especially early and contemporary music.
​
Cecilia has been greatly recognized for creating the role of
Renata in the first Mariachi Opera Cruzar la Cara de la Luna with the famous Mariachi Vargas de Tecalitlán, commissioned by Houston Grand Opera in 2010. Cecilia has taken this opera to stages such as the Houston Grand Opera (2013, 2018); Châtelet Theatre in Paris, France; Chicago Lyric Opera, San Diego Opera, Arizona Opera, The Fort Worth Opera, Teatro Nacional Sucre, in Quito, Ecuador,  New York City Opera, and El Paso Opera. Since then, Cecilia has created other roles for world premieres of chamber operas and new works, such as Jessie Lydell in A Coffin in Egypt, (HGO and the Wallis Annenberg Center in L.A.); Gracie in A Way Home (HGO and Opera Southwest); Harriet/First Responder in After the Storm (HGO); Alicia in Some Light Emerges (HGO); and Alma in  "Boundless," the first episode of Houston Grand Opera's web opera series Star-cross'd, which received a Telly Award.
​
Operatic roles include Zerlina in Don Giovanni, Loma Williams in Cold Sassy Tree, Isabella in Rapaccini's Daughter, Sarelda in The Inspector, Tituba in The Crucible, and Maria in Maria de Buenos Aires, among others. Cecilia also premiered the prequel to Cruzar la Cara de la Luna, reprising the role of Renata in the world premiere of El Milagro del Recuerdo, with Houston Grand Opera (2019) and Arizona Opera (2021).
​
Her experience in early music include performances  with Ars Lyrica Houston, Mercury Houston, and The Bach Society Houston, as well as the Fesitvalensemble in Stuttgart, Germany, the Festival de Música Barroca de San Miguel de Allende, México, and most recently, the Boston Early Music Festival and the Bach Collegium San Diego with whom she debuted singing Handel's Messiah in a complete adaptation to Spanish. She is a vocalist in the Kaleidoscope Vocal Ensemble, performing early and contemporary music.
​
Recordings include Cruzar la Cara de la Luna, with Albany Records, NY;  soloist in the Grammy winner album Duruflé: The Complete Choral Works with Signum Records,  a special appearance in Encantamiento, an album with music by Daniel Catán, and her upcoming and first solo album of Latin American songs, Reencuentros, produced by mulitple time Grammy winner, Blanton Alspaugh, under the Reference Recordings Label.
Cecilia Duarte Reviews:
"Cecilia Duarte gives renewed life to a dozen Latin American songs… the profound meditation on the end of life Alfonsina y el Mar, arranged by David Scanlon for his string bass as the sole accompaniment to Duarte in a posthumous homage to the Argentine poetess Alfonsina Storni, follow each other in impressive succession evidencing Cecilia Duarte's beautiful voice and her impeccably musical vocalism. … Cecilia Duarte's unaccompanied singing is paired with a neatly engineered multiple overlay of her voice carrying several parts in perfect blend. The terrific multi-instrumentalists William Gálvez, Israel Alcalá, Jesus Pacheco, and Vincent Pequeño provide Cecilia Duarte with the ideal support. Produced by Cecilia Duarte and Blanton Alspaugh, recorded and mixed by Andrew Bradley, Reencuentros is an impassioned salute to the varied art of Latin American song sung by a singularly gifted artist." —Rafael de Acha, All About the Arts