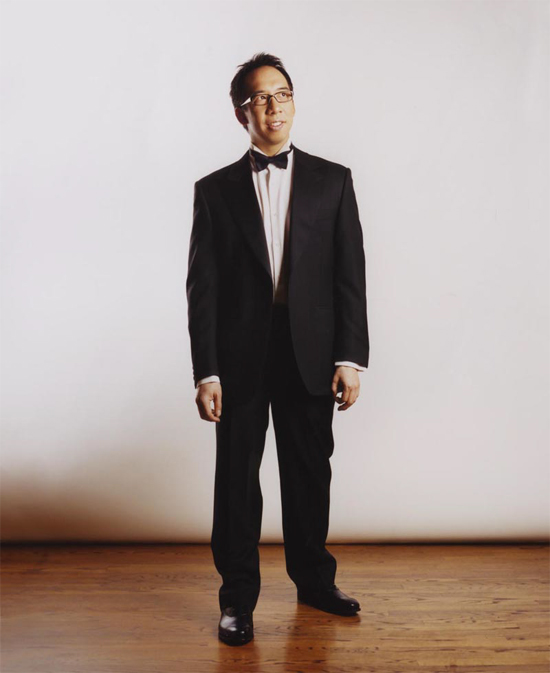 In attempt to keep ourselves and our readers up-to-date with our Artists, sometimes we find them in unexpected places. This past weekend, Joel Fan took on the feat of performing two Liszt pieces with the Minot Symphony Orchestra in Minot, North Dakota during the symphony's opening weekend! Check out the pre-concert story:
Minot Symphony Orchestra opens its new season of 'Myths and Legends'
By CEECY NUCKER, Correspondent, [email protected]
Minot Daily News minotdailynews.com
Maestro Dennis Simons will open the Minot Symphony Orchestra season Saturday as he does every year, with "The Star-Spangled Banner."

There is a difference this year, but not in the music.

"This is the first time I'll conduct 'The Star-Spangled Banner' as an American citizen," Simons said.

Canadian native Simons said he and his wife gained American citizenship last month.

"I'm very happy about it," he said. "I have great respect for this nation and what it's trying to do in the world."

Every year Dennis Simons also chooses a theme to tie the orchestra's performances together. This year, the theme is "Myths and Legends."

"We're opening with a true legend in the classical world, Franz Liszt," he said. "He was the most famous pianist in Europe in the mid-1800s, and one of the two major composers, with Paganini. One of the people who observed him during a recital said it looked as though he had three hands on each arm."

Simons is proud of the selections he has made for this concert, particularly in having obtained the services of pianist Joel Fan, who began with the New York Philharmonic at age 11, and frequently performs with cellist Yo-Yo Ma.

"The stumbling block was asking performers if they would agree to tackle two pieces of Liszt in the one program, and Joel just said, 'Count me in!'"

The other Liszt is one not often performed, the Hungarian Fantasy for piano and orchestra.

"It's folk music, and there are magic moments in it that are both tender and humorous," Simons said.